Read and write CSV (or TSV) in C# and VB.NET
CSV and TSV are perhaps the simplest spreadsheet formats that can enable you to easily import and export tabular data or generate a lightweight report.
With GemBox.Spreadsheet, you can quickly and efficiently process delimited text files, with values that are separated by commas, tabs, pipes, or any other custom separator.
The following example shows how you can read, update, and write a CSV file in C# and VB.NET.
By default, GemBox.Spreadsheet will read CSV files using UTF8 encoding, iterate through records, take quoted and unquoted fields, and import their values as either a text or number to ExcelCell.Value.
You can use the CsvLoadOptions properties to change the encoding to another like Windows-1252, disable parsing number values, etc.
CSV files usually only contain data, but they can contain formulas as well. To import CSV field values that start with the letter '=' as ExcelCell.Formula, you'll need to specify the CsvLoadOptions.HasFormulas property.
The following example shows how you can read a CSV file and load its text, number, and formula values.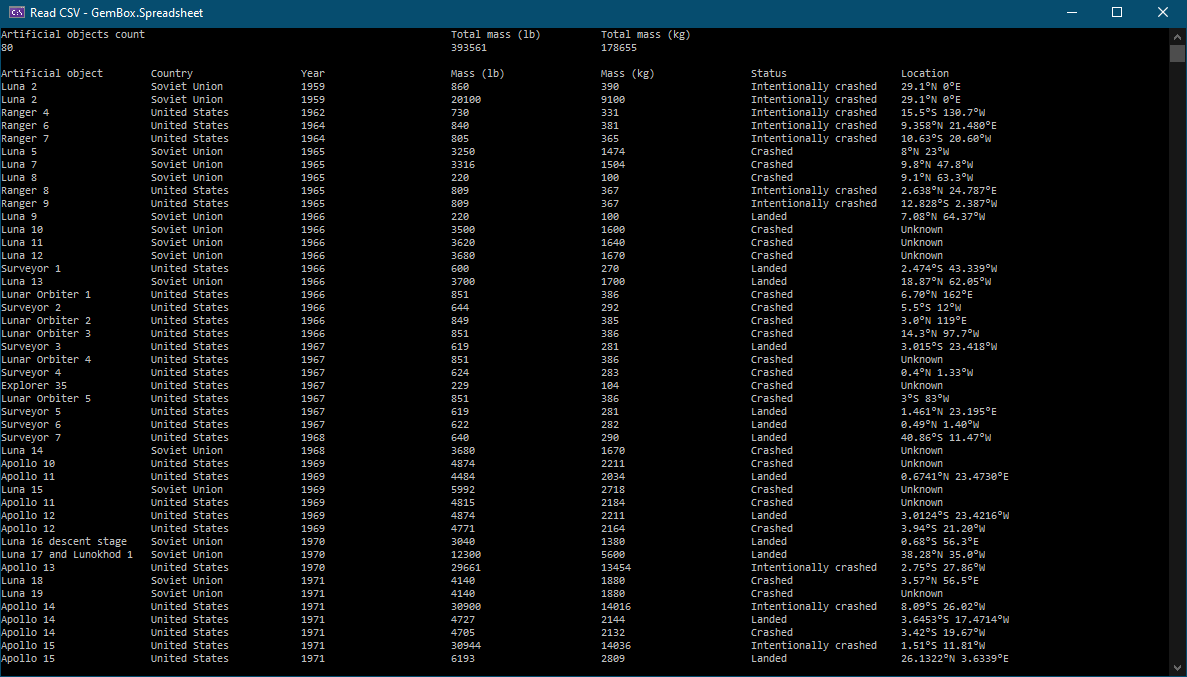 When saving the ExcelFile to a CSV or TSV format, GemBox.Spreadsheet will write the cell's numeric and date values as textual data converted using the specified culture (CsvSaveOptions.FormatProvider).
However, you can specify the CsvSaveOptions.UseFormattedValues property instead to get the formatted cell values in the output CSV. For more information, see the Number Format example.
The following example shows how you can export formatted cell values and write them into a CSV file.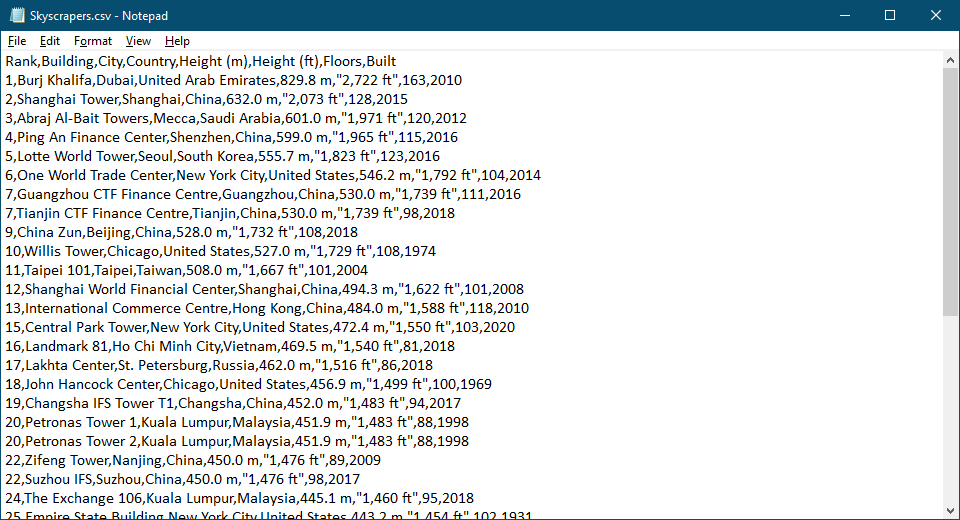 GemBox.Spreadsheet's content model has the same size limitation as Microsoft Excel, which is 1,048,576 rows and 16,384 columns per sheet, see the Excel specifications and limits.
Because of this, you cannot load a huge CSV file (with more than 1,048,576 records) into a single ExcelWorksheet. However, you can load every 1,048,576 records into a separate ExcelWorksheet by using a custom TextReader.
The following example shows how you can read a large CSV file with 5 million records in multiple sheets.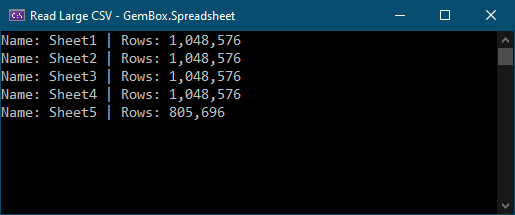 Similarly, you can save every ExcelWorksheet into one huge CSV file by using the same TextWriter object.
The following example shows how you can write multiple sheets with 5 million rows in total to a single large CSV file.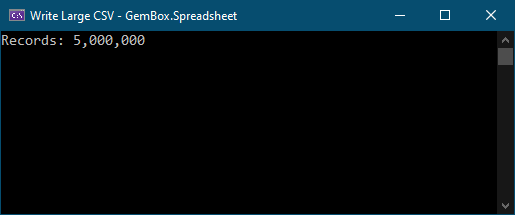 Want more?
---
Like it?
---
Published:
August 11, 2020
| Modified:
December 4, 2020
| Author:
Mario Zorica